How to Start a Dance Studio – a Checklist for a Successful Start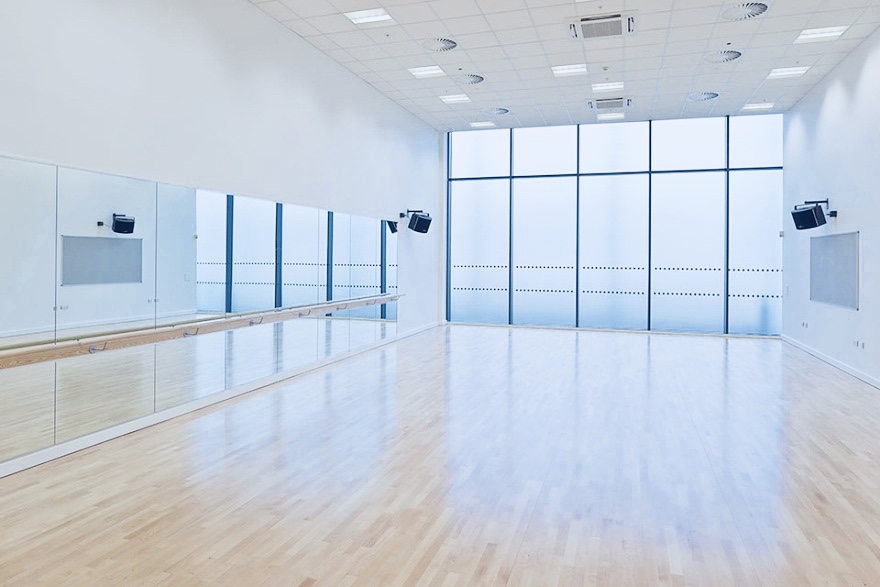 How to Start a Dance Studio – Are You Ready?
Here's a checklist of the steps you should know about how to start a dance studio. Following these crucial steps will make it easier for you to avoid the pitfalls off starting a dance studio. You will have a much higher chance of succeeding while avoiding unnecessary stress, time wasted, and expenses.
1. Conduct Market Research
Successful businesses have extensive knowledge of their customers and their competitors. Market research is the process of gathering information which will make you more aware of how the people you hope to sell to will react to your current or potential services. The information about your audience and the competition enables you to choose the right niche, develop the right services, and communicate the right message for the promotion of your dance studio.
2. Business Plan & Financial Plan
A business plan is a written description of your business's future, a document that tells what you plan to do and how you plan to succeed doing it. Financial planning is more than budgeting, saving or having the perfect investment strategy. Financial planning is a process that sets you on a course toward achievement of your goals, needs, and priorities through the proper management of your financial affairs.
3. Choose your dance studio's name
The wrong name can doom your new studio to obscurity and failure. Ideally, your studio's name should convey the expertise, value, and uniqueness of the service you have developed. Your studio's name is your first step toward building a strong company identity, one that should last as long as you're in business. In most cases, if someone is already using a name, you cannot legally use it. By law, the name of your business can't be the same as or very similar to an existing corporate name or trade-mark. Even when it is legal to use an existing business name, it can be a disastrous marketing mistake. The easiest way to check if someone else is already using your proposed name is to search the Web. You may also want to check whether the Internet domain name and social media handles you want to use are already taken.
4. Register your Business
Once registered with the government you'll receive a Master Business Licence (MBL), which you can use as proof of business name registration at financial institutions and in business transactions with the Ontario government.
Note: This applies to starting a dance studio in Ontario, Canada, but the same principle applies anywhere in the world.
5. Register for your GST/HST
The GST Number (a.k.a. business number) assigned to you as part of the GST/HST registration process is the number that you will use in all your correspondence with the Canada Revenue Agency. You also need to show your GST Number on all of your invoices.
6. Open a business bank account
A business bank account is crucial for keeping your business and personal expenses and income separate and getting your new business's record keeping off to a good start. Business banking is different from consumer banking, so the bank where you have your personal checking account may not necessarily be the right one for your business. When deciding where to open your business account, consider the financial institutions in your area. Talk with each of them to discover their specialty and see if it is a fit for your company. Many banks offer special packages for start-ups, which will allow you to try out all of their features for a much smaller price.
7. Hire a strong team you can trust
Don't rush the hiring process! To successfully build the culture you want, you have to establish your core values as an individual and as a business, and make sure you hire people that share those same values. The process of hiring a well-trained staff is a time-consuming task, once you find the right candidates for your studio it will be time well spent. 
8. Think of your dance studio's marketing strategy
Developing a marketing strategy is vital for any business. Without one, your efforts to attract customers are likely to be haphazard and inefficient. A structured and effective marketing strategy for your dance studio is important, as it will help you to focus on marketing strategies that work and avoid wasting money in the crucial state of starting a dance studio. Remember for marketing analytics to be useful, they must be tracked, watched and measured.
9. Don't try to do it all yourself
Being a leader means knowing yourself well enough to know when you should take on a task, and when it makes more sense to hire someone or outsource. Make sure that you have a mentor or someone who can act as sounding board, who can review your plans with a critical eye. Finding a mentor is similar to developing a friendship. A mentor/mentee relationship can develop with an older colleague, a choreographer, a teacher, a boss or a friend. For a mentee to make the most of the relationship, an open mind and a respectful rapport are required.
10. Know your niche
The best way to develop a niche is not based on specific services, rather a feeling. This niche should be attached to the brand you have created. The niche should be the experience you create for the client. By going this route, you will be able to build your brand around this experience rather than a specific style of service.  Branding is the equivalent of your promise to your clients. It should come from who you are and what you want to give to your clientele. Your vision and mission statements tie into your brand.
11. Get involved with your community
Running a small business can be a challenge, but the best way to make an impact on your business is to first make an impact in the community you serve. This will provide you with great PR and help to establish your brand. It's important not only that a dance studio be well known for the talented students that they teach, but also for what they give back to their students' families.
12. Know how to manage Customer Problems
Customer complaints are inevitable, no matter how streamlined your business. Complaints must always be acknowledged and dealt with effectively. By ignoring or dismissing complaints, you are effectively telling the customer that you don't value their opinions. Clients or prospects with complaints are vocal and can jeopardize your studio's reputation even before you are settled.
13. Know your Numbers
Get specific about money –  It's important to keep a close eye on the critical numbers that can help you predict the success of your business. Without tracking a few key financial figures, you don't know how much is being spent and what can be trimmed, and as a result, you can't lower overhead costs or expenses. Proper financial planning WILL save you a lot of headaches in the long run.
Tip: Read this article for Top 5 Financial Metrics to Track to Ensure Startup Success
14. Streamline as much as you can
This frees you up and removes you from being the bottleneck in your business. It also gives you an idea of what's possible for your business when you focus on the high return activities that only you can do.  Many tasks can be either automated, given to another staff member or outsourced. Use tools such as an online registration system which helps organize, analyze and report. For social media, HootSuite and Social Booster are great tools as they allow you to schedule your posts ahead of time. Need designs for posts, newsletters, invitations, and more Canva have 1000's of templates you can customize for your studio.
15. Celebrate your successes
Starting a dance studio is a lot of hard work, but it is also extremely gratifying. Make sure that you, your team, and your extended dance family celebrate your milestones and successes. This will energize everyone involved and improve your employee and customer experience.
Need help on how to start a dance studio?
Are you stuck with starting your own dance studio? Don't worry – you don't have to be an expert in everything in order to start a successful dance studio. There's help out there. I'll be happy to get you off to the right start. Give me a call and let's see how we can make your dance studio dream a success!
I love working with creative people & finding solutions that greatly impact their lives. It's my passion and dream.